This is for Voices for Freedom New Zealand, Wairarapa in particular.
This headline article appeared in the Wairarapa Times-Age today.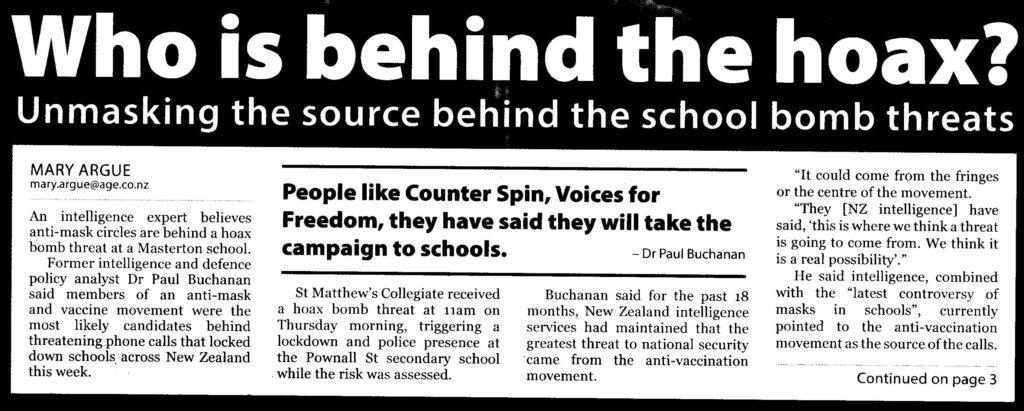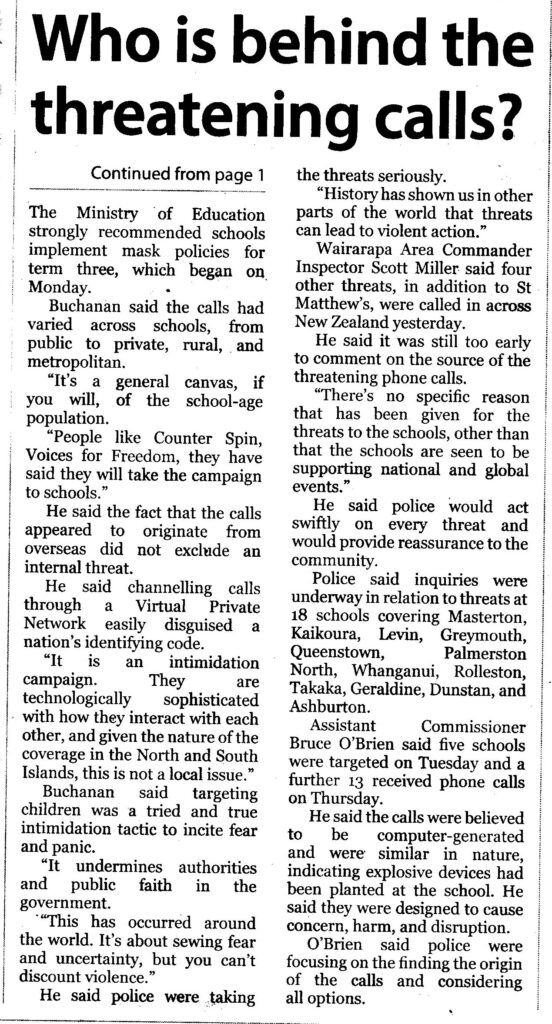 This is what I put on chat:
Times Age Today (30/07)"Who is behind the hoax?" People like Counterspin, Voices for Freedom, they have said they will take the campaign to schools. Paul Buchanan (an academic nitwit & know-it-all): "members of an anti-mask & vaccine movement were the most likely candidates behind threatening phone calls; for the past 18 months NZ Intelligence services had maintained that the greatest threats to national security came from the anti-vaccination movement."
An expected conspiracy theory.
Why not this one – as good as any!: The govt wants to muzzle those groups who are spreading the truth about masks, Covid jabs, etc, so therefore paid a group to issue bomb threats so that the anti movements could be blamed & shut down.
The reporter Mary Argue has had her moment of glory. This article will stir up much of the public against our cause.