*This is an unofficial post promoting the activities of this group and other aspects of the battle against the tyranny of the cabal (deep state, black hats, the Khazarian Mafia).
*Join "Voices for Freedom" and help your fellow New Zealanders. Save our children from horrible Clot Shot injuries and early death.
VFF: https://voicesforfreedom.co.nz/local-sign-up
Voices for Freedom – Wairarapa: To join you must first of all join the national group using the above link.

Currently there is an ongoing campaign to try and save as many children as possible from being given the "Death Shot". This "vaccination" program starts on Monday the 17th Jan in New Zealand. Many a dumb parent will be lining up with their innocent children (the "sacrificial lambs" of Moloch – the ancient pagan god of child sacrifice – very much revered by the ancient Khazarians & today's Khazarian Mafia.)

A group of stalwart individuals are involved in pop-up protests in Masterton – standing on the side of roads holding banners with a variety of messages. Today, Sunday 16/01, there were 20+.
We need many more people to be involved so that we can have a number of 1 hour sessions daily.
Where are the parents, grandparents & others who have the responsibility of protecting the children?
Where are the men in the Wairarapa who are supposed to be the family protectors.
Why are people not making the effort to become informed about the truth of these "Death Shots"?
Are they dumb &/or incapable of researching on the internet. They stupidly trust the government & they believe their lies.
Internet Research:
*revolutionoftruth.com/blog: More than 80 posts.
*BeforeItsNews: Many articles here. Be selective. I avoid the christian messages & ET nonsense.
For the truth about Christianity go to: Prophets
For the truth about ETs go to: Extraterrestrials
*SOTN – State of the Nation: See Recent Articles on the LHS.
*Rense.com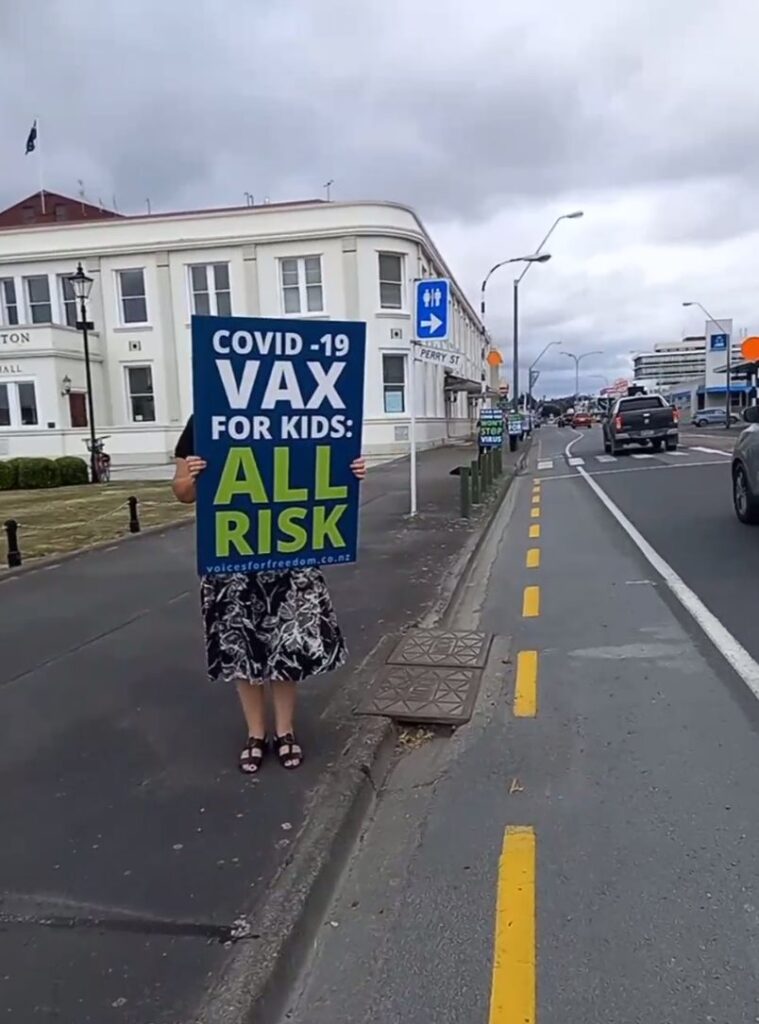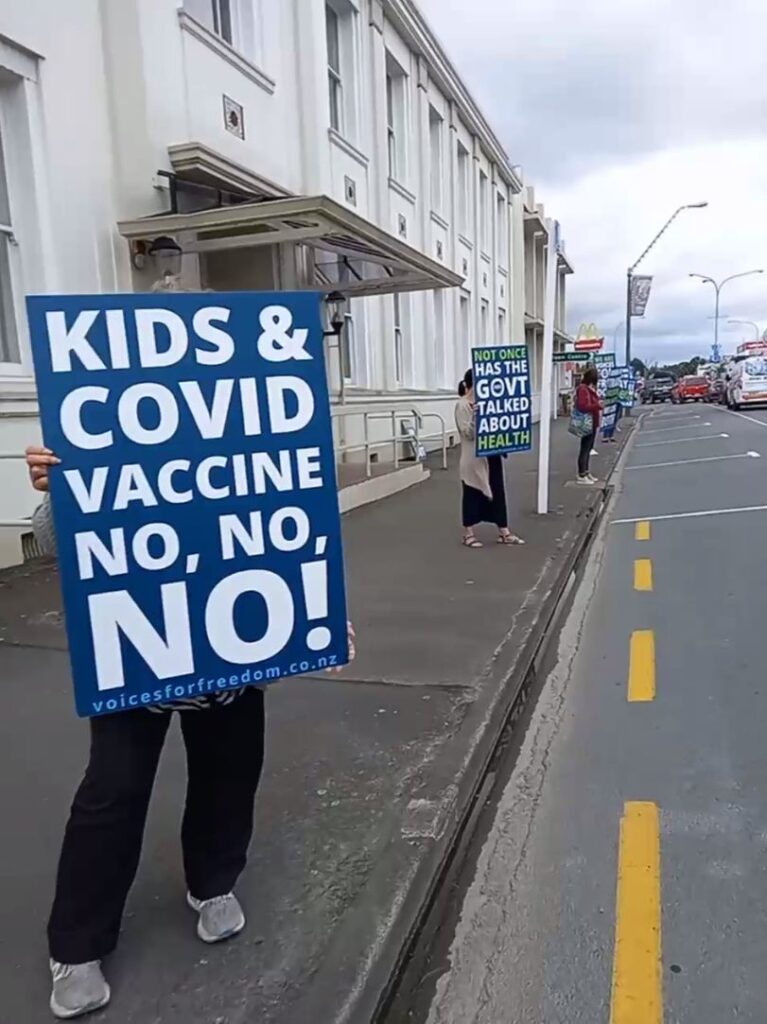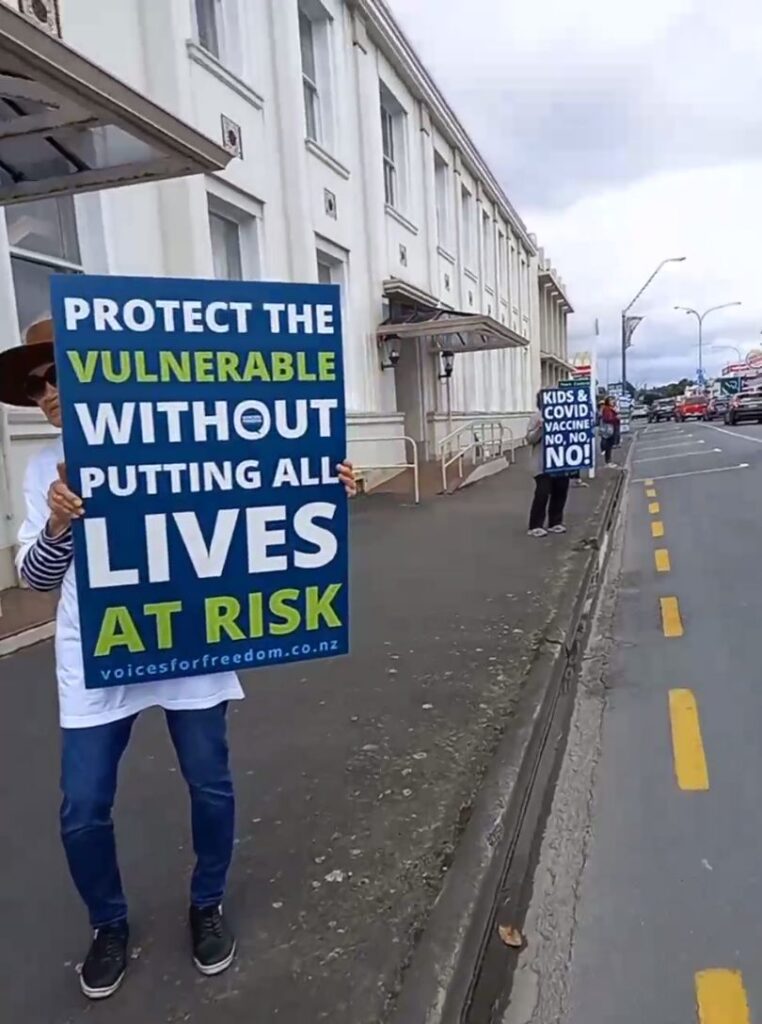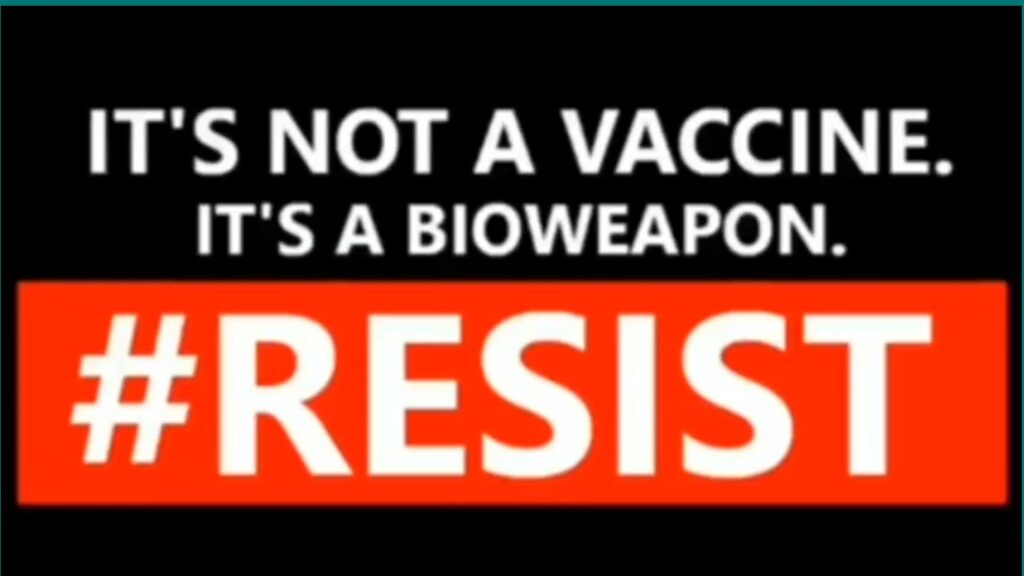 Millions of children around the world, including New Zealand, have been held in cages in underground DUMBs, where they have been tortured & Adrenochrome has been extracted from their blood for the elite. Now the satanists want more torture & deaths through the "Death Shot" to be given to innocent children.