Dr. Robert Malone's Warning To All Parents On mRNA Vaccines | Global Covid Summit
Dec 13
https://www.bitchute.com/video/KxW1zjIitK8B/
*Anyone visiting this blog must soon realise that that being jabbed would be tantamount to committing suicide and that to even consider giving the "kill shot' to a child would be an unforgivable crime. How do we wake up the rest of the population? With information, with education. It is hard to believe that almost 90% of New Zealanders have thoughtlessly obeyed Jacinda Adern, who is nothing more than an empty vessel. She & Andrea Merkel (the daughter of Adolf Hitler) have something in common – see the post "Comrade Adern Forces Mandates"
Huge New Study Shows Zero COVID Deaths Among Healthy German Kids
Dec 6
TELL THAT to those who want to give NEW ZEALAND CHILDREN the DEATH SHOT!!
German physician-scientists reported Monday that not a single healthy child between the ages of 5 and 18 died of Covid in Germany in the first 15 months of the epidemic.
Even including children and adolescents with preexisting conditions, only six in that age range died, the researchers found.
Germany is Europe's largest country, with more than 80 million people, including about 10 million school-age children and adolescents.
Serious illness was also extremely rare. The odds that a healthy child aged 5-11 would require intensive care for Covid were about 1 in 50,000, the researchers found. For older and younger children, the odds were somewhat higher, about 1 in 8,000.
Another eight infants and toddlers died, including five with preexisting conditions. In all, 14 Germans under 18 died of Covid, about one per month. About 1.5 million German children or adolescents were infected with Sars-Cov-2 between March 2020 and May 2021, the researchers found.
NEW ZEALAND CHILD TRAFFICKING: From Byington Report 1/12
Benjamin Fulford: The #CIA, #Mossad, #Australia, #NewZealand, #Japan, #CCP, #Burma, #Thailand and the #Myanmar government all had their hands in the world's largest drug and child trafficking operation, the #GOLDEN #TRIANGLE. Also involved in the TerraMar project. Myanmar is the largest drug and child trafficking country in the world. The partners and financiers of the TerraMar project included many of those who, as we now know, are associated with the trafficking of children for sexual exploitation, including the Clinton Foundation, James Alefantis of Comet Ping Pong, John Podesta and Tamera Luzzatto, as well as many others. Luzzatto was Hillary Clinton's chief of staff. She is now the senior vice president of government relations for the Pew Charitable Foundations. Luzzatto has launched an alarming website called "Evie's Crib." She wrote the infamous email to John Podesta, published by WikiLeaks, which gave the impression that she had sold her young grandchildren to the political elite. After the death of Robert Maxwell, Gilane's father, in 1991, she moved to an estate in Manhattan owned by Lynn Forester de Rothschild, whose husband is British banker Evelyn Robert de Rothschild. The estate has also been listed as a base for TerraMar. No wonder Maxwell is asking the UN to get her out of jail. Of course, it is more likely that the owners of the UN will end up in prison.
CHILDREN – Dr. Zelenko
Mel K With Dr. Zelenko On The Truth About Covid & Solutions For Health 12-1-21!
Z-Shield: Sarracenia purpurea, EGCG, Curcumin, D3, C, Zn, NAC, Se
For your health: "Turn away from bad, do good and live."
"No more fear, reconnect, live again."
*Here is my transcript of this part of the video. Parents need to wake up – the father is the family protector & the mother the nurturer;
"According to the CDC, healthy children, 18 or younger, who get Covid, have a 99.998% chance of recovery without treatment and with minor symptoms. That means that Covid-19 is safer on children than the influenza virus. According to Dr. Michael Yeadon for every child that dies naturally from Covid, 100 will die from the vax. That means that the vax is 100x more lethal than the actual virus that you are trying to protect your child from. What that means is that any parent that continues blindly on this path [of vaxxing their children] is a murderer, is involved in a biblical practice of child sacrifice of serving foreign gods like Moloch. Whoever takes their children and follows a tyrannical government (VAERS shows that these vaxxes cause blood clots, Myocarditis, miscarriage rates go from 10 to 82%, autoimmune diseases, increases in cancer, ovarian dysfunction & probably future infertility, neurological problems), whoever is doing this to their child is a monster, does not deserve to have children and history will view you as the fool that you are and you are child murderers involved in the practice of child sacrifice. The reason why parents are doing this is because they are stupid. They are looking for short term conveniences, but they are sacrificing the future of their children for it. Normal parents behave like animals – they protect their young. In pagan societies, people sacrificed their children for adults. In normal society, parents sacrifice themselves so that their children will have better lives. My advice is to take your children out of school & get together with like-minded parents; at least they will learn basic morality, Christian values; not debauchery & godlessness that they learn in the public schools. Also, according to the WHO, if you send your child to school, that implies informed consent to inoculate your child. Take your kids out of school & home school them. Lose your job if you have to. Do not sacrifice your future for some moment of perceived tranquility in the present."
The satanists are sure to target the 5 – 12 year olds in their megalomania.
DON'T SACRIFICE THE CHILDREN: This is a crime against humanity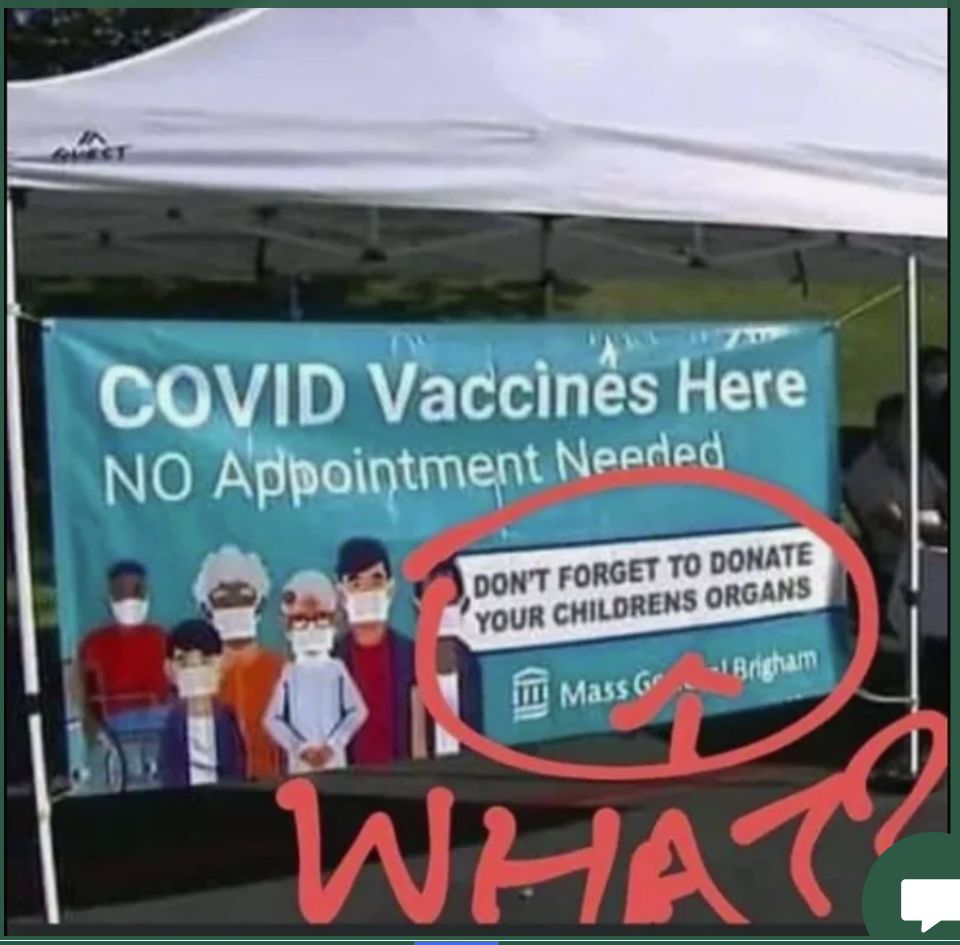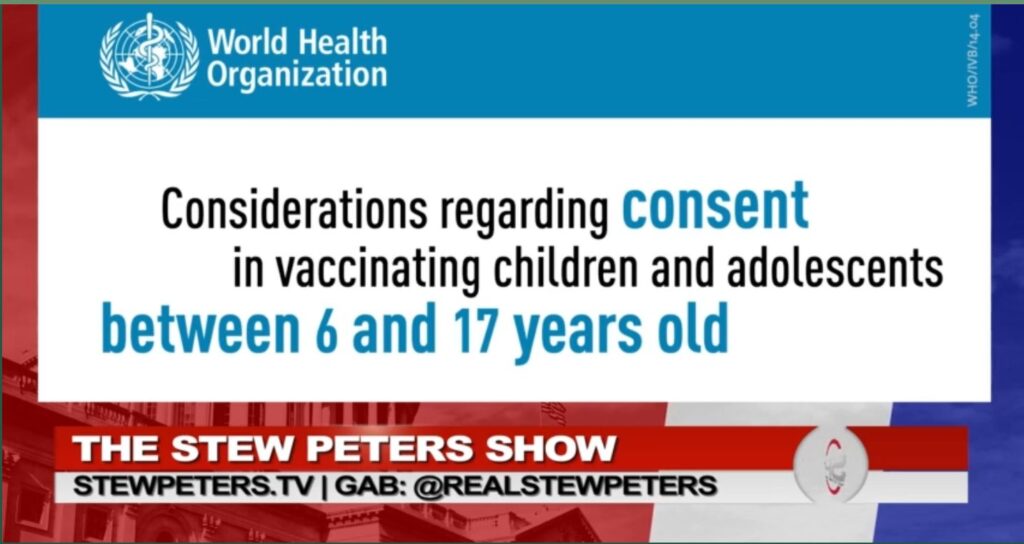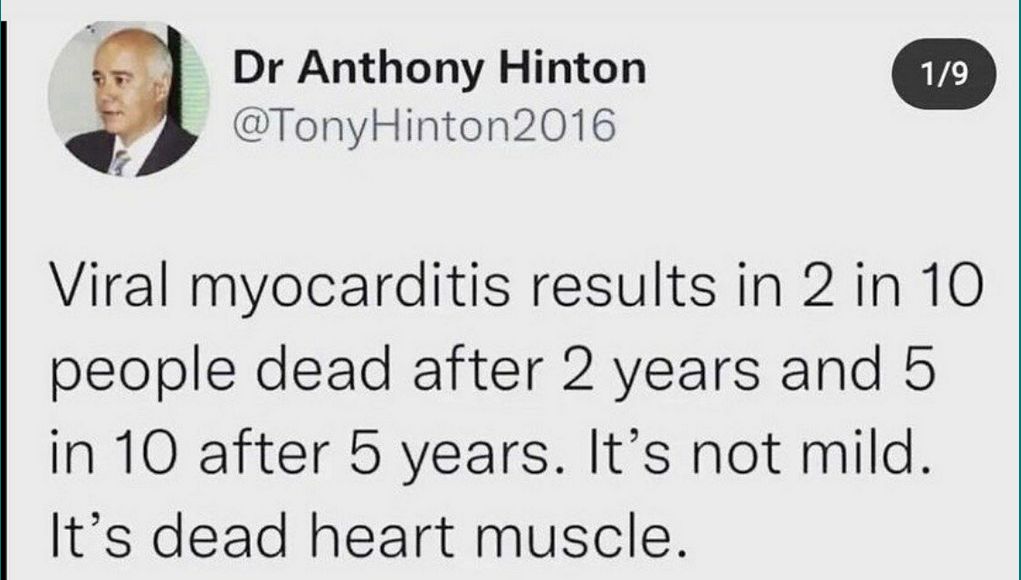 This is what happens to those found guilty of crimes against humanity, children in particular:
Military Executes Cuomo:
Disgraced politician, murderer, and sexual predator Andrew Cuomo was hanged at Guantanamo Bay early Tuesday morning for his role in perpetrating the global plandemic and callously killing thousands of senior citizens who, were it not for his actions, might still be alive today.
Military Hangs Chelsea Clinton:
The false bravado Chelsea Clinton displayed at the conclusion of her military tribunal quickly evaporated when she learned the Office of Military Commissions intended to hang her, as it had her mother, for crimes committed against the nation and children of the world.
On the morning of November 6, Chelsea Clinton's neck snapped, ending over 30 years of Clinton carnage.
New Stew Peters – Emergency Over: All Emergency Use Authorizations Illegal, One Million 5-11 Year Old's Jabbed in 2 Days!
Nov 8
https://beforeitsnews.com/health/2021/11/new-stew-peters-emergency-over-all-euas-illegal-one-million-5-11-year-olds-jabbed-in-2-days-3042843.html
Dr. Jane Ruby: There is no Covid-19 emergency, or pandemic.
WHO: Right now 5-11 gabs are really ramping up. The WHO is dictating your child's health care decision and mandating mass genocide of children. They put out a document that's called "Consideration … consent … between 6 and 17 years old"[see above image] The important part:
Article 3: Attendance in school implies informed consent.
All signatories to the 2005 International Health Regulations will have to implement this by treaty obligation.
SO: Get your kids out of school NOW.
You might as well send your kid to school with a note "JAB MY KID"!
You've been warned!
MEDICAL HOLOCAUST AGAINST CHILDREN
Vaccine-induced myocarditis in children has 50% fatality rate in five years.
Nov 8
Dr. Anthony Hinton, a consultant surgeon with 30 years of experience working for the United Kingdom's National Health Service (NHS), has warned that Wuhan coronavirus (Covid-19) "vaccine"-related myocarditis has a 20 percent fatality rate in children after two years, and a 50 percent fatality rate in five years.
In a tweet, Hinton explained that viral myocarditis is "not mild," adding that "[i]t's dead heart muscle." To even suggest that myocarditis is in any way mild is akin to saying that a person is "a little bit pregnant," added Scottish television presenter and author Neil Oliver.
The American Heart Association medical journal Circulation explains that myocarditis results in a 56% mortality rate in 4.3 years. Giant cell myocarditis had an 80% mortality rate in five years.
Heart Attack Ingredient Added to Pfizer's Jab for Kids
A teeny, tiny tweak in the Pfizer mRNA injections that U.S. children ages 5 to 11 will be getting is actually a significant difference in formulation that for some reason isn't being discussed in the media. The change in ingredients is listed on page 14 of the FDA's Pfizer briefing document as a "buffer" called tromethamine (Tris), which is intended to provide an "improved stability profile."
Pfizer Tells Kids Vax Will Make Them 'Superheroes,' Give Them 'Superpowers'
Nov 3
Pfizer is telling young children that their experimental mRNA Covid injection will make them "superheroes" and give them "superpowers." This gross abuse of young children is sickening. They are being treated a sacrificial lambs.
The Big Pharma giant released this disgraceful propaganda advert for their "superhero shot" on Monday:
http://www.informationliberation.com/?id=62649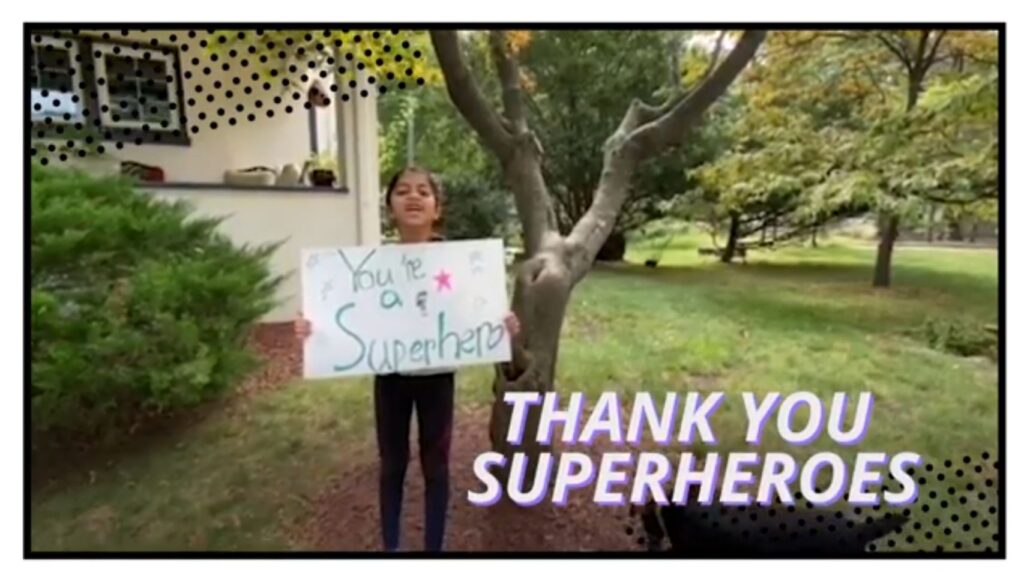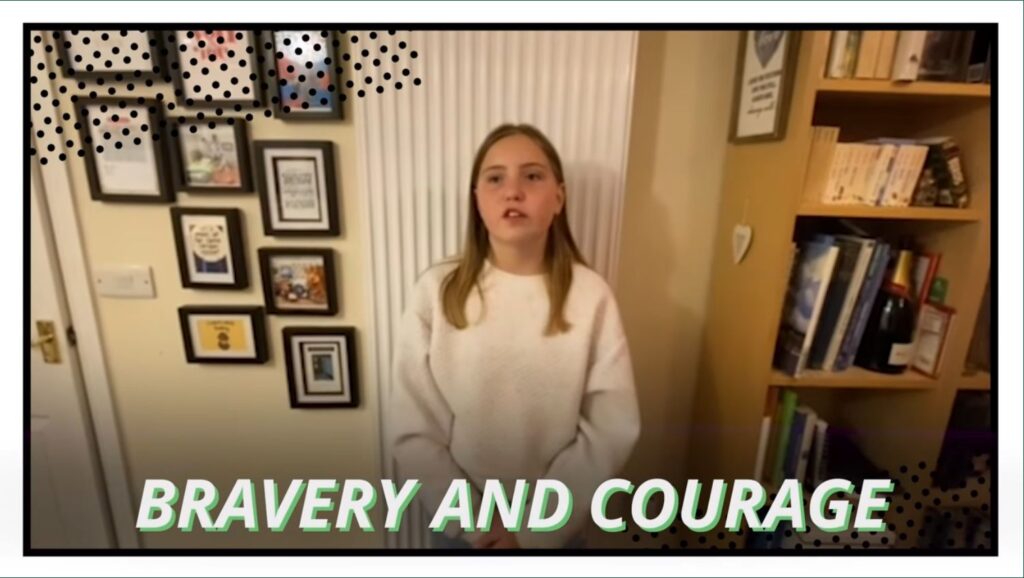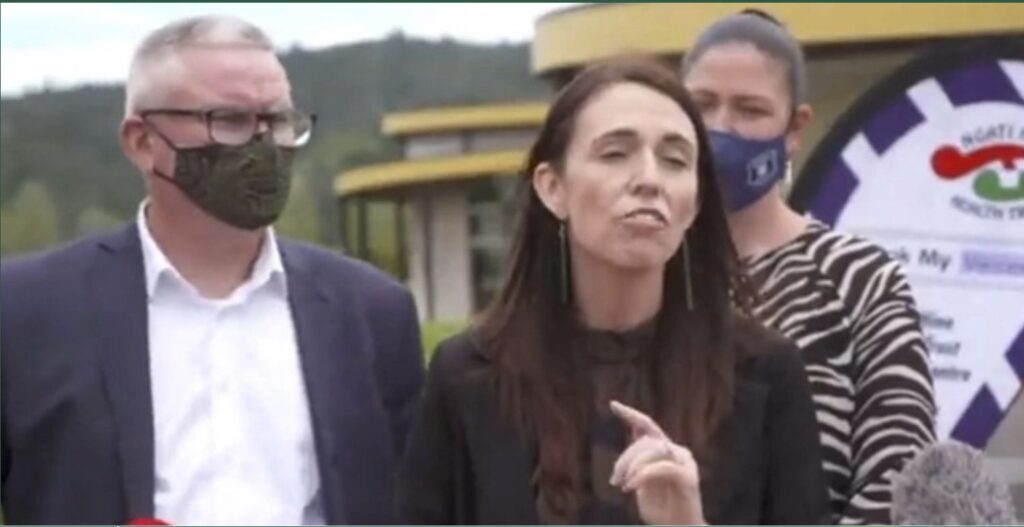 SACRIFICE YOUNG CHILDREN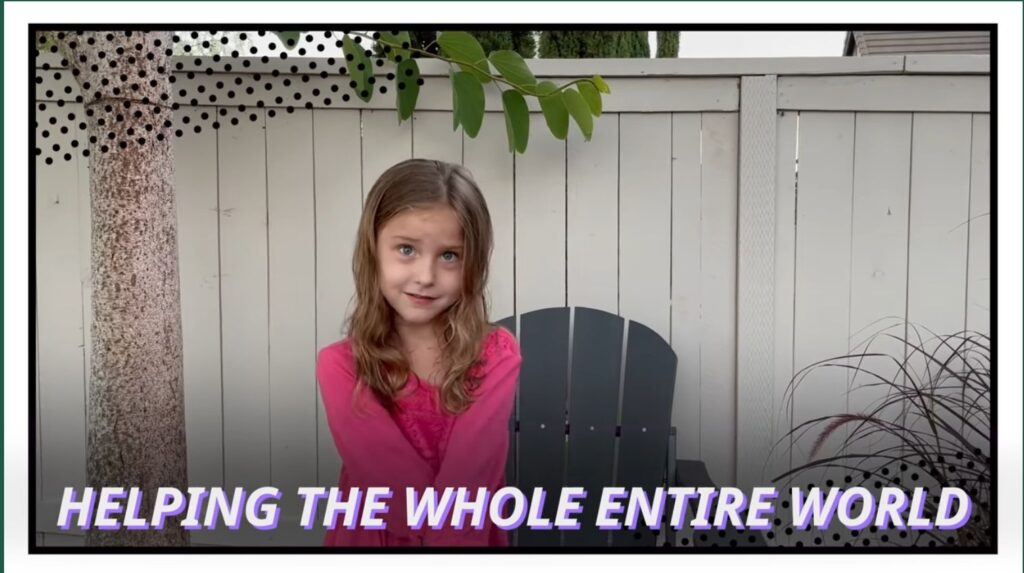 Concerned Mother Wants to Air TV Ad on Pfizer's Dangerous Vaccine After Daughter Is Severely and Permanently Damaged — But Comcast Refuses Ad at Last Minute.
Oct 24
https://odysee.com/@VSRF:d/maddieaddenied:3
13-year-old Maddie de Garay volunteered for the Pfizer vaccine clinical trials. According to her parents, she volunteered to help, but did not expect that she would suffer significant Pfizer vaccine-related injuries.
Maddie's mother wants to warn other parents that the COVID vaccine is not safe.
But Comcast pulled the mother's ad telling Maddie's story.
Comcast is complicit in the deadly conspiracy.
Maddie's mom wants to warn other parents that the C-19 Vac was not safe for her daughter in the Pfizer trial. They hid this from us.
Comcast pulled the ad at the last minute. See the ad. Hear more of Maddie's story. Pray for Maddie & other innocent children like her. Spread the word.
CNN deploys 'Sesame Street' muppets to promote vaccines to children
https://www.rt.com/usa/539557-sesame-street-covid-vaccine-children/
On Saturday, CNN aired 'The ABCs of COVID Vaccines: A CNN/Sesame Street Townhall for Families', hosted by Dr. Sanjay Gupta and Erica Hill, in which numerous recognizable children's characters like Elmo and Big Bird recommended children get their Covid-19 jabs now that the Federal Drug Administration (FDA) has approved the Pfizer vaccine for children five to 11.
UK Funeral Director: 10 Times More Dead Babies
Nov 5
https://beforeitsnews.com/eu/2021/11/uk-funeral-director-10-times-more-dead-babies-2678912.html
Fetal Deaths – VAERS
https://healthimpactnews.com/2021/2433-dead-babies-in-vaers-as-another-study-shows-mrna-shots-not-safe-for-pregnant-women/
There have now been 2,433 fetal deaths recorded in VAERS (Vaccine Adverse Event Reporting System) from pregnant women who have been injected with one of the COVID-19 shots.