SAVE THE CHILDREN – TAKE ACTION:
Parents need to know what will happen to their children if they are given the "DEATH SHOT".
Maimed for life! Infertility! Suffering! Dreams shattered! Death!
Those people with a heart who know the truth should do their best to inform those with teenage children what the stark reality is surrounding these toxic "vaccines" – direct them to this blog or websites like 'Before It's News'.
Children Vax Consent:
I looked at the Vax Consent Doc which children (12+) sign. So, kids can bowl up & get the vax without parental consent?! Here is an extract:
Does my parent or caregiver need to provide consent?
We recommend discussing the vaccination with your whanau or a trusted support person.
A health professional will discuss the vaccination with you before you get the vaccine. You can also
ask them any questions you have, and if you have a good understanding, you can say yes or no to getting the vaccine yourself. Your parent or caregiver can provide consent if you prefer.
*A good understanding! A 12 year old? This should be an INFORMED consent. The INFORMED is missing!
This is criminal; it is governmental abuse of our children or worse.
Lock Downs Double Attempted Suicides In 10-14 Year Old NZers
The study, published in the international Journal of Paediatrics and Child Health, shows that attempted suicides in NZ children aged 10-14 years increased from a baseline of 40 per month to a peak of 90 per month following the lockdowns in 2020. A clear upward trend is observed in the latter half of 2020 from a stable baseline.
Pfizer Ingredients:
1)spherical packages – 2 hydrogel layers encapsulating mRNA
graphene oxide in the hydrogel – the main component
parasites
2)other ingredients include: 17+
polyethelene glycol, polysorbate 80, polysorbate 20, formaldehyde 380,
potassium phosphate, sodium phosphate, sorbitol,
formaldehyde formalin, methyl ammonium bromide, aluminium hydroxide,
aluminium phosphate, thimerosal (mercury compound), african green monkey kidney cells,
acetone, ecoli (bacteria), pig DNA, human embryonic lung culture,
and more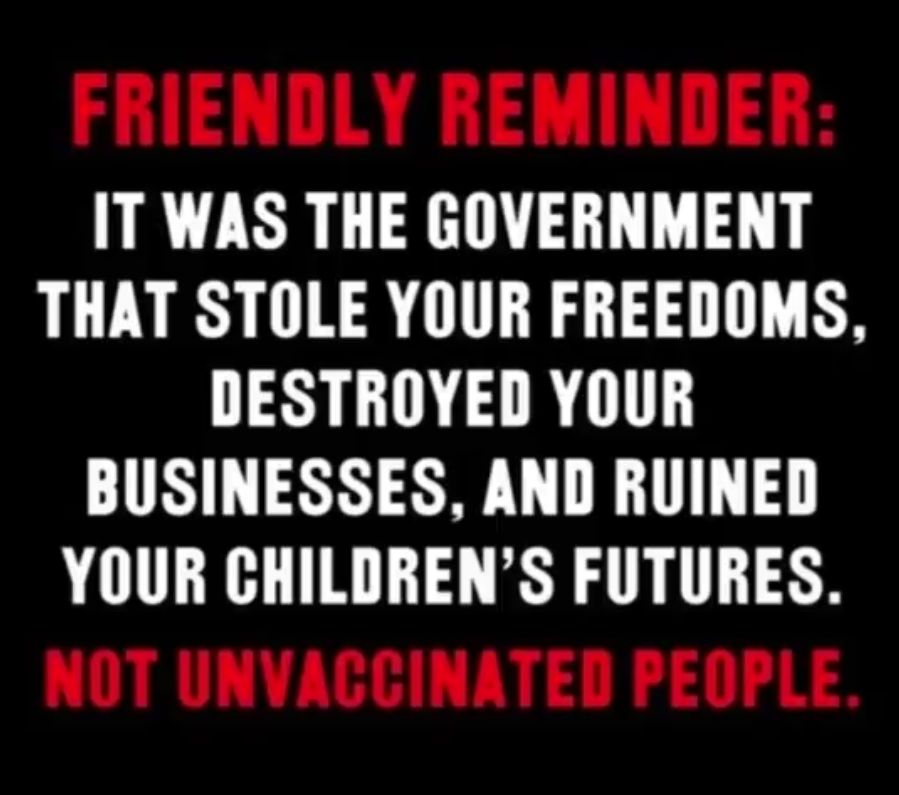 NZ AEFI – Adverse events following immunisation with COVID-19 vaccines: Safety Report
Report #26 – 28 August
Total AEFI reports received 12, 900
Total AEFI reports that were serious 509
Deaths 40: 19 unlikely related to vax, 5 insufficient info, 15 still investigating
1 death likely due to vaccine induced myocarditis (awaiting Coroner's determination)
NEW ZEALAND DOCTORS SPEAKING OUT WITH SCIENCE
http://nzdsos.com
A large group of NZ doctors are pushing back against government overreach using science.
Reminding the authorities of the Nuremberg Code. Standing up for our rights, those of our families, our patients and the general public.
We are a group of doctors, dentists and scientists who are concerned about the roll-out of the COVID-19 vaccine to the general population, along with the implication from the Medical Council of New Zealand and the Dental Council of New Zealand of incompetence if we do not fully support the COVID-19 vaccination program, or indeed get vaccinated ourselves.
It is heartening to see a group such as this, speaking out and not being intimidated by the draconian measures and expectations of the Adern Government and corrupt organisations such as the Medical Council. Please go to their website & sign their petition.
Give these doctors your support. If you are aware of of vaxxed people who have suffered major adverse reactions from the jab, or even died, you can enter this info at their website.
NEW ZEALAND DOCTORS SPEAKING OUT WITH SCIENCE – NZDOS
14 Sept
PRESS RELEASE: 4 teen deaths in 2 weeks!
Our group, New Zealand Doctors Speaking Out with Science, has now received reports of four deaths within two weeks occurring in New Zealand teens after Comirnaty [Pfizer] injection. Since covid-19 is of almost no risk to this group, this information demands scrutiny.
A close family member stated that an eighteen-year-old attending St Mary's College in Ponsonby collapsed on the 9th of September while walking with her father two weeks after her first covid injection. She was subsequently helicoptered to Auckland City Hospital and then reported to have died from "multiple blood clots".
A second seventeen-year-old male was found dead at a Northland beach a day after the injection in the second week of September. This report was made through a 'friend of a friend'.
A third and fourth case were reported in the same manner, one a sixteen-year-old from Christchurch and another a fifteen-year-old from Epsom, both with diagnoses of 'heart attacks'.
Several children aged twelve to fifteen have suffered heart-related issues and been admitted to hospital over the same period.
Relatives of the 13 year old in Whangarei ICU speak of a gag order on the staff. A mid-20s strong fit man died in his sleep.
While further information is awaited, all four deaths raise urgent questions about the safety of the Comirnaty product and its widespread promotion to children and young adults in this country. Several aspects of these cases deserve further attention. The first is that heart attacks or myocardial infarctions to use the technical term, are exceedingly rare in teenagers.
1) Generally, only case-reports are described, and they often are associated with other factors, such as illicit drug use.
2) Similarly, another possibility, community acquired vein clots in otherwise well children are extremely rare. A search of cases at The Royal Children's Hospital in Melbourne from 2007 to 2015 yielded only eleven.
3) The term 'heart attack' may refer to myocarditis or heart muscle inflammation, which has been linked to the vaccine by the government's own medicine regulator.
Clearly, to have such a concentration of unusual fatal events in teenagers in a short space of time, coinciding with the roll-out of the experimental product with only provisional Medsafe approval raises important issues related to its safety. We also need to ask whether these events are the 'tip of the iceberg' and should the roll-out be halted pending further investigation? Our group is not reassured by the initial dismissive response from government officials.
4) In a recent newspaper article, director-general of health Dr Ashley Bloomfield stated that if there was "any possibility" of such a link, a health professional would have reported it. The principal of another school stated that he understood the death was "due to a suspected heart attack – not COVID".
Another article quoted the prime minister: Jacinda Ardern said there have been no deaths to any teenagers in New Zealand related to getting vaccinated and encouraged New Zealanders to continue getting vaccinated.
WHO Scientist Charged With Mass Murder
Sept 14
The law eventually catches up with those who are responsible for the injury & death of the people
India charges WHO Scientist Soumya Swaminathan for Mass Murder.
India is a forefront nation in demanding accountability from the WHO, the Indian Bar Association (IBA) now suing WHO Chief Scientist Dr. Soumya Swaminathan.
They are accusing her of causing the deaths of many Indian citizens by misleading them about the effect of Ivermectin, which she stated did not work against Covid-19.
As a result, the use of Ivermectin to cure Covid-19 was stopped and Covid cases exploded with deaths increasing ten-fold.