The trafficking of children is worth more than the trafficking of drugs.
DUMB – Deep Underground Military Base – More than 1,000 worldwide. Also used for child trafficking, as well as Adrenochrome & organ harvesting from children.
The Underground War Happening Now
Gene Decode
*Watch this to get some idea of the extensive DUMBS under North America. Also the plans for WWIII had Hillary Clinton become president.
https://beforeitsnews.com/beyond-science/2021/11/d-u-m-bs-gene-decode-wars-rumors-of-wars-desantis-vs-biden-vax-hoax-child-trafficking-real-news-2454097.html
New Gene Decode: DUMBs Battle Update with Highlights
Sept 27
GENE DECODE ON "AS YOU WISH TALK RADIO W/JAMES GILLILAND" REVEALS DUMB WARS TAKING PLACE IN AFRICA, AUSTRALIA, US, AND FOOTAGE OF BATTLE OVER MEXICO CITY.
https://beforeitsnews.com/paranormal/2021/09/new-gene-decode-dumbs-battle-update-with-highlights-september-2021-2554771.html
Some Notes:
Australia going bonkers.
Big earthquakes: Taking out tunnels coming up from Tasmania (huge DUMB almost as large as Tassy) into Melbourne – 2 big ones there 5.9 & 4.1 at standard depth 10km.
2 big tunnels that go from Melbourne up to Canberra -isolating between M & C. M pretty much clean, but getting ready to do C DUMB -locking it down now so that the bad guys can't escape.
Pine Gap: Still going on – DUMB goes long way down. Working on it for 4 months -200km down.
No where to run – blocked around there 6 months ago – ringed.
Also with Africa. Draco ETs left Antarctica – isolated completely.
McMurdo Base – a lot of lower level NEDIs. Cabal got in there before everything was blown up.
Alliance got the crystal (time line device) & reset the reset.
Continuig to clean out DUMBS under Faulklands & Sandwich Is.
Also Johannesburg – isolating Lesoto – 5km deep. Also under Congo & … ?
Continuing working on DUMB from Vatican to Albania; also to Geneva. Switzerland DUMB full of gold (septillion dollars)
Also Bosnia. Greece DUMB cleaned out 5 months ago – uinder Athens & tunnel to Jerusalem.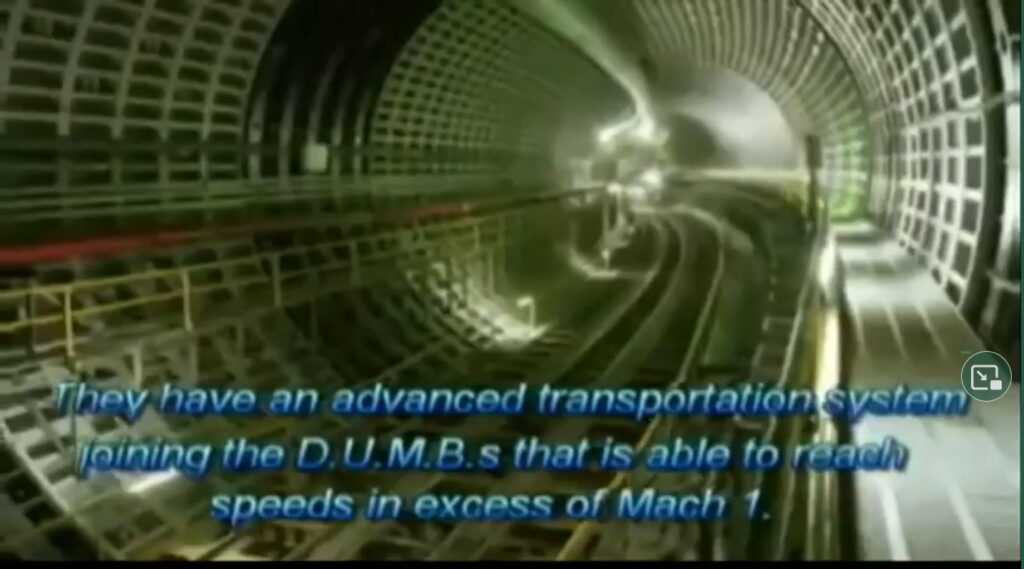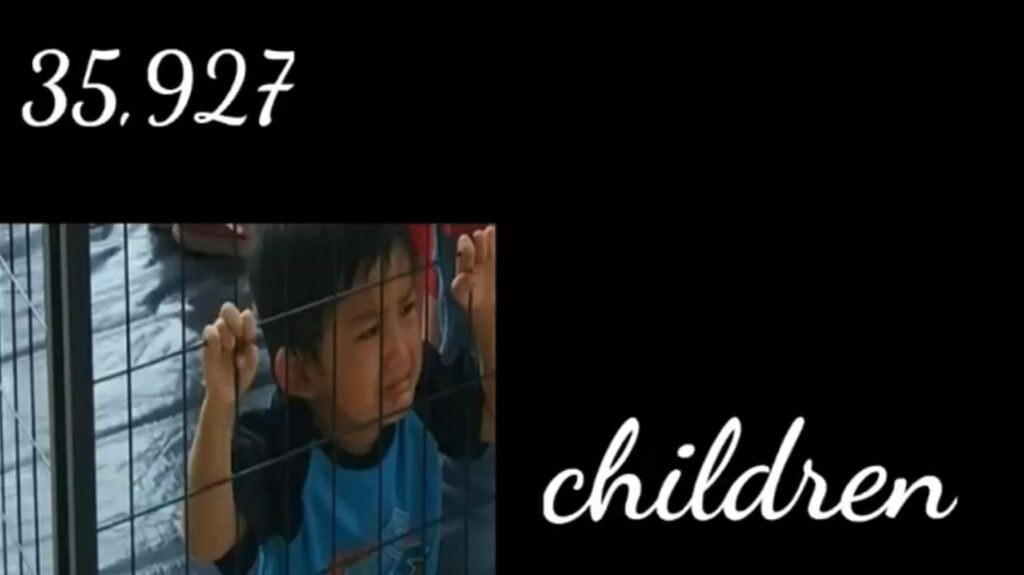 The Denver DIA Complex is larger than the city above & it is meant to be the New D.C. complex. 8 cities stacked on each other – lowest 22 miles diameter, 83.3 miles deep. All factors of government are here for transition upon WWIII start. UN Multinational Task Forces were located in US DUMBs.
This is the main hub for all U.S. facilities & is tied by MAGLEV trains that average 17,000 mph to ALL other units, World-Wide. Has massive Mk Ultra facilities with many Delta Orion teams with end-time programming.
Storage of all supplies necessary to support 1 million for 150 years. It has a large lake as well as parks with full flora & fauna many miles in diameter, powered by 2 fusion reactors as well as tied to the free energy Earth Tesla grid system. The underground facility goes to 88.3 miles deep & it is basically 8 cities on top of each other.
New Zealand DUMBs
Shari Raye – Oct 23
"In New Zealand there's Italian troops present. They told the people to stay in their houses. There would be explosions, shootings and children screaming. This is for real. Thet told them to stay in their houses. Thats because they are getting into the DUMBS that are left over, rescuing [children] & getting rid of the evil down there."
*I looked for recent earthquakes at DUMB depths:
1)A few days ago – 5km deep west of Turangi 2)About a week ago – 5km deep at Oxford, just west of ChCh & further west under Arthurs Pass.
Previously I reported on a tunnel from Tasmania to ChCh – a DUMB in that area. Also a tunnel from Gisborne area up to the Kermadecs & beyond. At that time I found a series of 10km deep quakes east of Rotorua, which could be the possible location of a DUMB.
DUMB Flooding Canada:
In every City / Towns across Canada there are connecting Deep Underground Military Bases (DUMBS) / Tunnels. When those DUMBs /Tunnels gets Flooded (for cleaning and sealing them up) you can expect to see scenarios of the likes in the Cities of Abbotsford, Merritt, Princeton, etc, etc in British Columbia. You may think you know… As your Queen, I am telling you don't. Remember, to store all of your reserved water, foods, animal feeds, and electronics on the Top Floor of your Homes not basements. IF you are living in areas where it is Flat Land, (ie..Saskatchewan) move your food, animal feeds and valuable to the top floor of your House or Barn. 8 to 12 feet above ground. And, build a shelter for your live stock 8 to 12 feet above ground. IF you are in a Flat land areas, the lakes and rivers will fill up with water first and the spill over will rise up to the Farm lands and residential areas. So 8 feet to 12 feet above ground will be a safe bet to safeguard yourselves, your animals and food supply. IF you're walking around your town/cities – stay away from the man holes. It could be connected to the Tunnels/Dumbs underground and the Allied Troops are blowing them up. Sometimes, you will see smoke or fire coming out of these holes. Or you will see sink holes in the middle of the streets. So be aware and steer clear. The cleanup is being done everywhere in Canada (large cities, small cities, small towns) wherever there are DUMBs and Tunnels.
Khazarian Mafia Elite:
The Khazarian Mafia Elite have retreated to bunkers around Lake Geneva, Switzerland and Palo Alto, California. The Swiss group controls the fiat money being issued by the central banks they own. The Palo Alto group is using control of major internet companies to convey a false reality to the worlds' people. Both of these centers are now going to be targeted with bunker-busting nuclear weapons, Pentagon sources promised.
Tortured Baby Corpses Come to Surface During European Floods
July 30
Around 600 corpses of tortured babies lay in a Bad Neuenahr Ahrweiler Germany gymnasium this week according to eyewitnesses. The bodies had washed up into homes and rivers during extensive floods and were believed from an extensive underground tunnel system where children were tortured, organs and blood harvested for elites to drink in Satanic worship. The rivers were now guarded by the military with the only information let out about the dead children was that they didn't appear to be from the region and hadn't died from drowning, or natural causes.
Since July 2019 Special Military Forces have found piles of little corpses, babies born to teens and even preteens in an extensive matrix of underground tunnels who had never seen the light of day, deformed and traumatized children, preteens and teens who were evidently experimented upon and electro-shocked as part of CIA Mind Control and genetic experiments, sexually abused, locked in cages, tortured and killed to harvest their organs and Adrenochrome for the elites to drink in Satanic worship.
Back in 2018 US Special Forces began training on how to rescue children and destroy tunnels in an extensive series of Deep Underground Military Bases (DUMBs) that circled the globe. They have been joined by the military of various nations. Their first rescue was on 4 July 2019 at the China Lake Naval Base in California where around 3,000 tortured children were found.
More bodies of dead children being washed up from underground tunnels was expected in not only Germany, but in many areas such as Belgium, the Czech Republic and the Hague Netherlands, where over 1,400 dead children had come to the surface, as did even more in the UK during these great floods of 2021.
By April 2020 the count was over 50,000 traumatized, malnourished and deceased children who had been pulled out of underground tunnels across the nation by the US Military and Marines since July 2019. The count now was in the millions across the globe, with Australia alone finding over a million abused and tortured children. The operations were authorized under President Trump as Commander in Chief and military generals of the Pentagon Pedophile Task Force working with military Special Forces teams internationally including Interpol.
The CIA, Vatican and Chinese Communist Party (CCP) were believed to be central to an international Child Sex Trafficking, Organ and Adrenochrome harvesting ring (Adrenochrome was the blood of a traumatized child said to create a high and reverse aging – highly prized by the global elite).
Right now there were 20,000 U.S troops in Germany and 25,000 troops in Hungary who had rescued over a million children from and cleaned out a series of DUMBs.
Malnourished, caged and tortured children have been rescued, or found deceased, in underground tunnels beneath US cities, including the White House and New York's Central Park. Another tunnel was said to run from the Clinton Foundation building to the New York Harbor. The extensive tunnel matrix was present in the US from California to New York, Canada to Mexico, ran down to South America and throughout Europe, Italy (beneath the Vatican and Venice) went over to Switzerland and up to the Hague, and the other way to Israel to New Zealand. The deep underground tunnels were found throughout the Middle East centered in Lebanon, with an extensive system circling Australia – connecting every major capitol throughout the globe.
On Sun. 23 May Russian and US military Special Forces hijacked from the Suez Canal, a container ship called Evergreen. The vessel was stacked six stories high and found loaded with 1,356 dead and around 1,267 barely living children.
The CCP had loaded Evergreen and 29 surrounding vessels with barrels of Adrenochrome and aborted baby fetuses, Nuclear weapons and other Weapons of Mass Destruction, plus chemicals designed to cause climate change and increase the number of CV-19 cases. The CCP planned to detonate the Weapons of Mass Destruction in Israel and Saudi Arabia to bring about the prophesized war between the Muslims and Christians.
A trooper who was part of child rescue efforts at the Naval Base at China Lake California said, "On 4 July 2019 at 2 am PDT we surprised personnel at the Naval Base. We took over the base and rescued approximately 3,000 children being tortured in ways beyond comprehension."
The child sex trafficking rescue under direction of the Pentagon Pedophile Task Force actually started back in July 2018 when over 10,000 US Special Ops Military troops began training for the rescue from DUMBS across the globe of what became millions of severely abused children. Since then a total of over 1,000 soldiers were said to have died rescuing the children and cleaning out the DUMBS.