UPDATE:
Another update with screen shots of video on SOTN:
1) Boats in the water on fire – not possible with a "Wild Fire"!
2) A ring of fire. How could a ring of fire suddenly appear. Only some time later if the fire started at the centre. But there is a lack of vegetation to burn. Also an arc of fire would move in the direction of downwind, so no arc on the opposite side, since that would be upwind. Such an ellipse or circle would be impossible if "natural"!
People there must be shocked, but they need to realise that they have been attacked & that mass murder has happened. They should be angry, very angry & motivated to take action.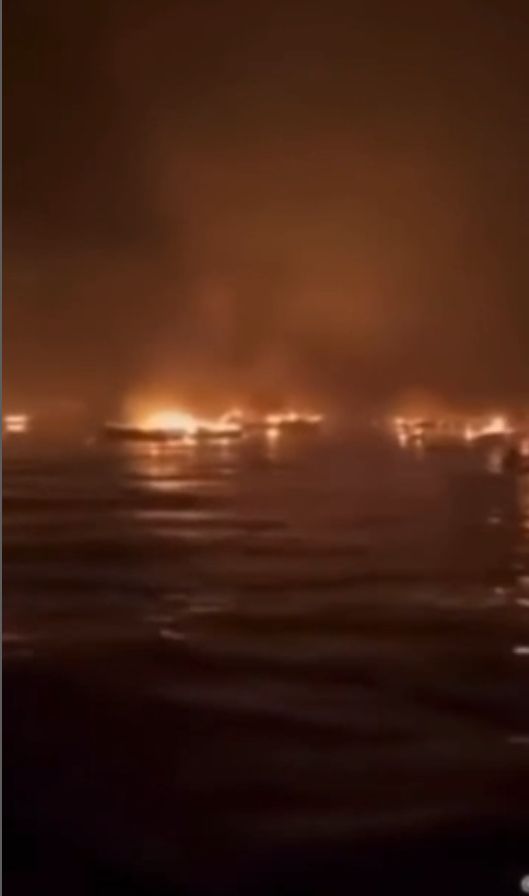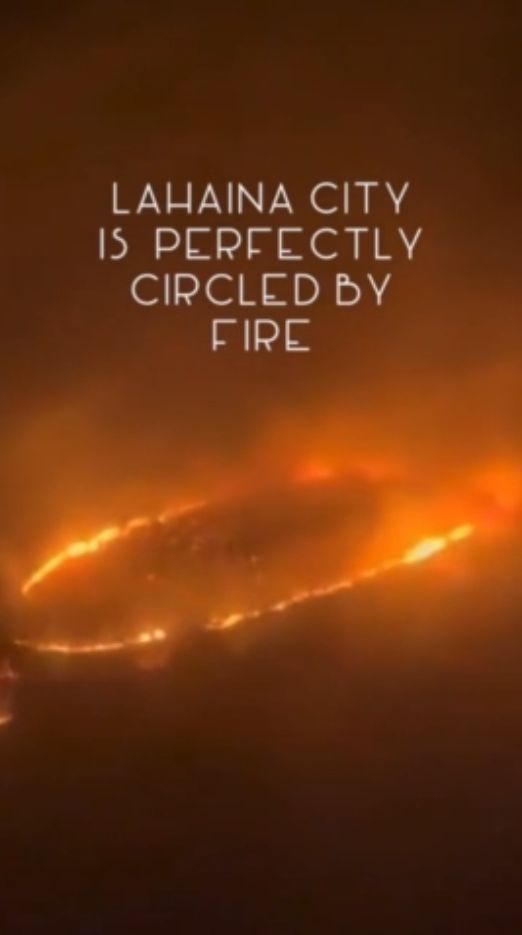 Social Media is removing posts about Maui. All you are going to get is the BS from MSM. Pass on to others a link to this post. You will also find videos on "Before It's News" and "SOTN". Here is an excellent video – a drone flying along the coast & filming. Not touched – Governer's House, Hotel, Factory:
https://beforeitsnews.com/blogging-citizen-journalism/2023/08/the-curious-case-of-the-lahaina-wildfire-houses-and-boats-burned-why-not-the-lahaina-beach-resort-hotel-2653006.html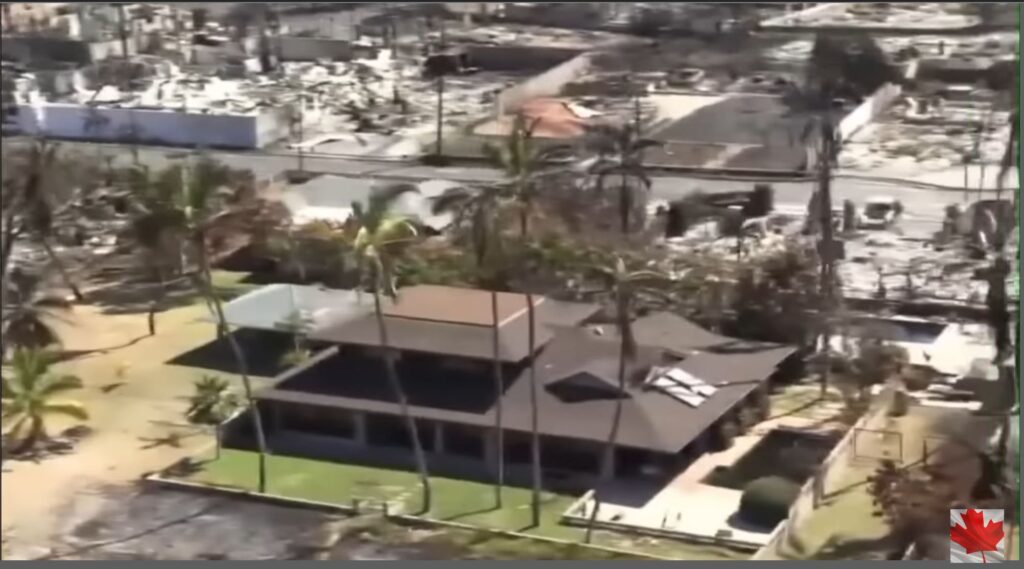 The Deep State has brutally attacked Lahaina on Maui with a Directed Energy Weapon, just as they with did the Twin Towers on 911. Also in California & Lytton, a small town in Canada, in 2022:
"'Lytton has been forgotten': B.C. town battles to rebuild two years after wildfire disaster."
Note the BS "wildfire disaster" description. I studied this event after it happened, listened to Dr. Hoffe reporting about it & posted on my blog as a result.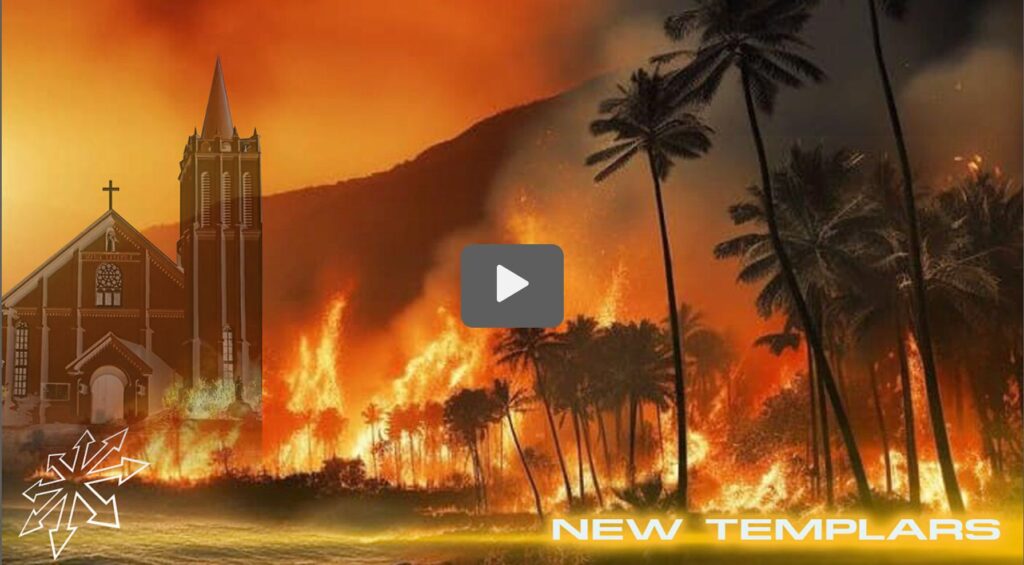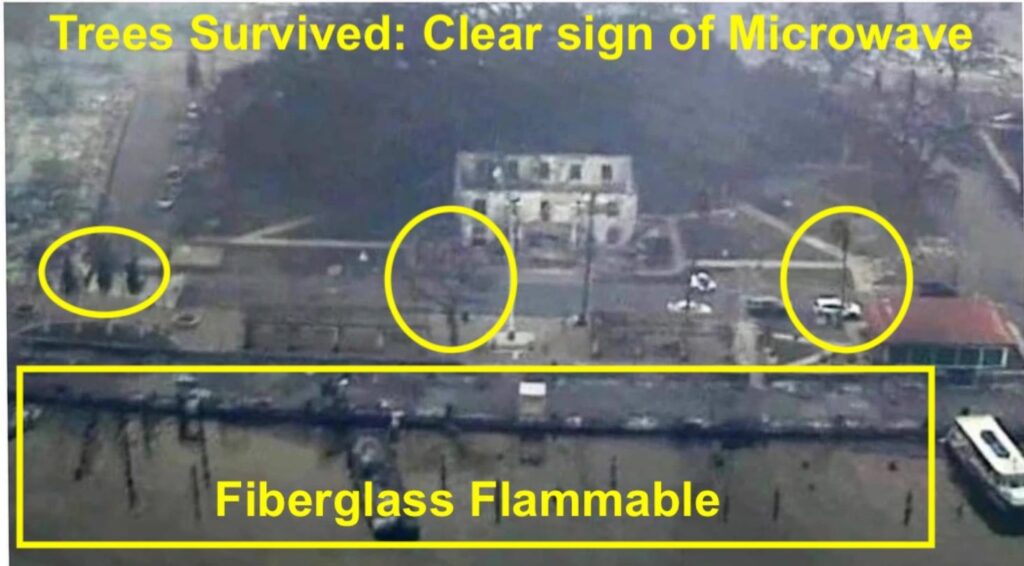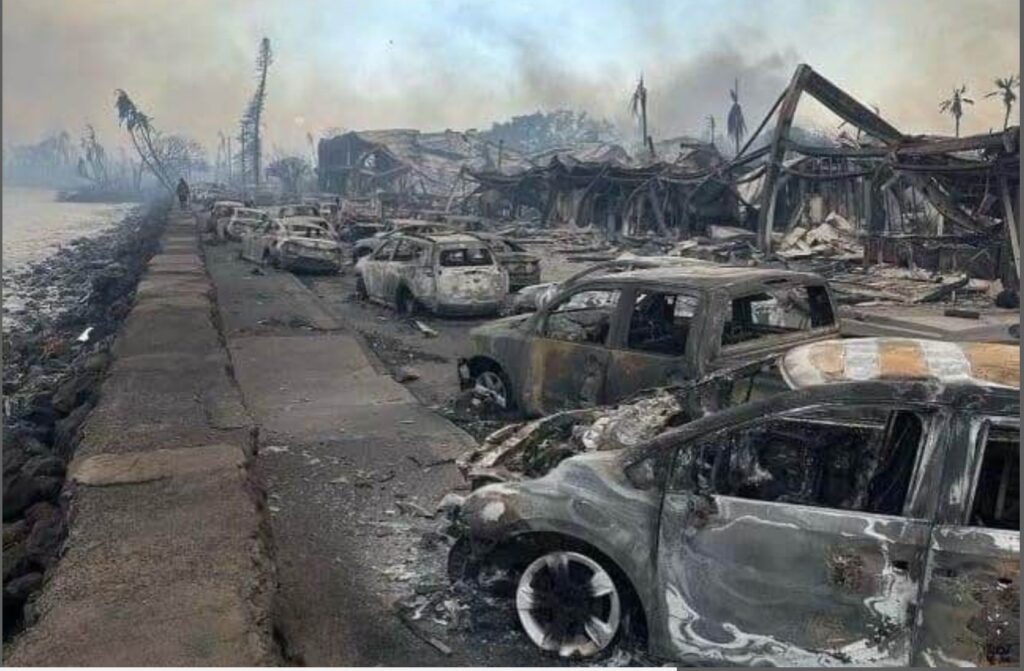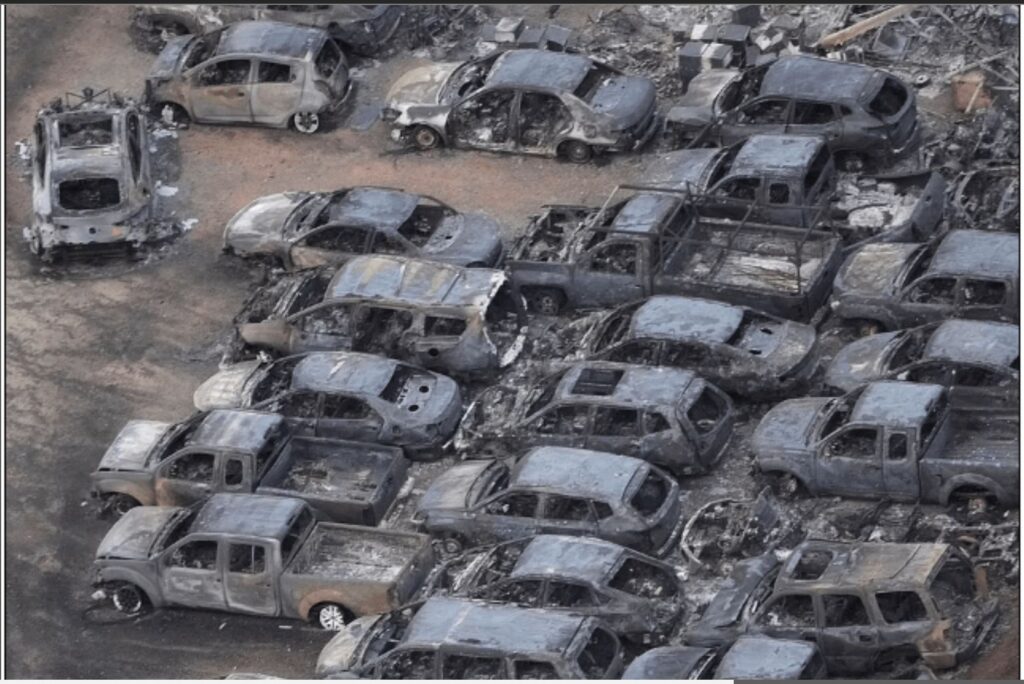 The photographs show that the fire damage in Maui is proof that DEWs were used to start the fires, as well as to firebomb the blown out and melted vehicles.
There is no other way to explain the extraordinary destruction shown above except that the buildings and vehicles were hit with an extremely powerful energy weapon(s).
Really, how are so many vehicles clustered together completely burned out with melted hub caps and next to the water's edge far from the inferno?!?!
Also, how come the trees survived?
The brain dead media talk about a "Wild Fire", "Global Warming".
When you see a scrub fire as in Australia, the fire advances on a broad front downwind & burns everything which is flammable in it's path. People see it coming & flee. In the case of Lahaina, people report that there was no warning; the energy is beamed at the speed of light; conducting material such as metals heat up instantaneously. It is the radiant heat which causes fires.
This is another case of mass murder & destruction on a huge scale.