The execution of Bill Gates, Hillary Clinton & John Podestra (no he did not commit suicide) is a reminder to all those who have committed or are committing crimes against humanity and/or treason, that they can look forward to a similar fate. Trusted law courts will be set up around the world & the worst criminals are likely to end up at a Nuremberg style trial. Andrew Cuomo will be next.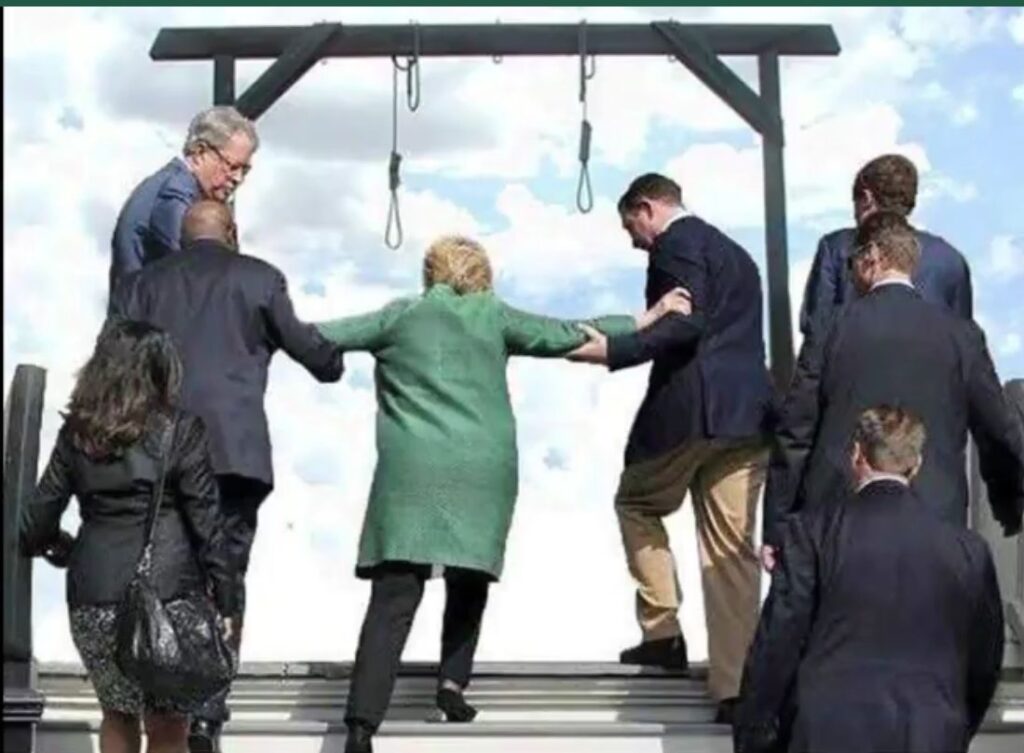 Military Convicts Andrew Cuomo
On Monday afternoon, former New York Governor Andrew Cuomo learned his fate, having been held responsible for the needless deaths of thousands of senior citizens who perished during the first wave of a largely manufactured global plandemic.

After a brief recess, Rear Adm. Crandall introduced the next witness, Marco Miranda, a former driver for Brooklyn-based freight carrier BZC. He said he had been employed with BZC for 15 years and had spent most of that time hauling produce between the United States in Canada. In March of 2020, however, the company had given him new instructions.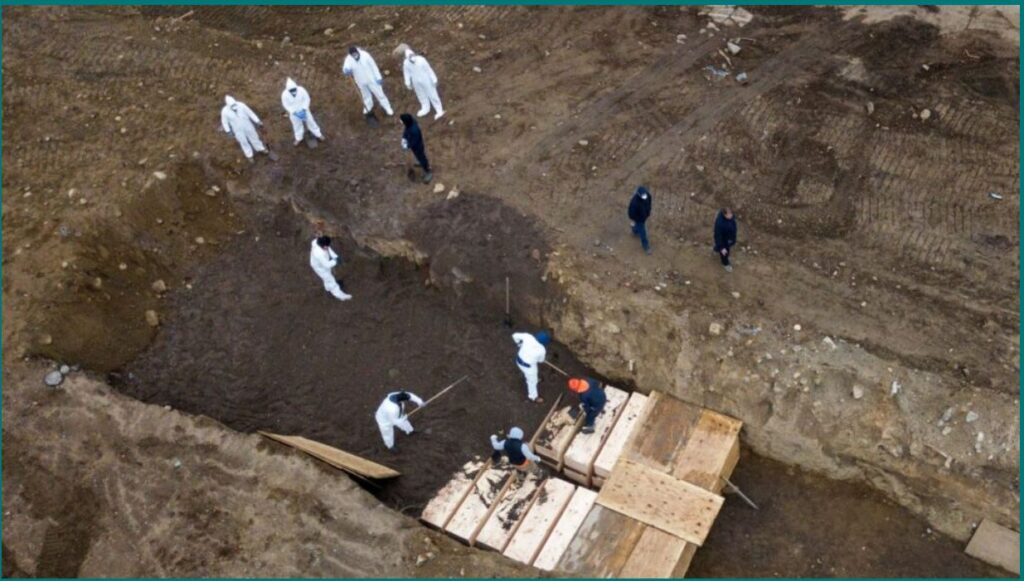 Rear Adm Crandall: Mr. Miranda, in your deposition you said you were one of several drivers who picked up patients at Cobble Hill Health Center, is that correct
Rear Adm. Crandall: And that operating on instructions given by BZC, you moved patients from those facilities into refrigerated tract—"
Mr. Miranda: I didn't move nobody. The staff at those places moved them and put'em in the truck. Me and my partner just did the driving, that's all."
Rear Adm. Crandall: But you can confirm they were alive when placed in the vehicle?"
Mr. Miranda: Oh, yeah, they were breathing all right. Some of them even flailed their arms and the nursing home people sedated them for transport.
Rear Adm. Crandall: How were they stored?
Mr. Miranda: Bunks, cots, 3-high were installed on either side of the trailer. They were put there and strapped down.
Rear Adm. Crandall: What is the temperature inside a refrigerated trailer?
Mr. Miranda: Oh, it's like your fridge at home, we can dial up or dial down the temp, anywhere from 65 to -20 Fahrenheit. We were told to bottom out the thermostat.
Rear Adm. Crandall: Did you know that the persons inside, who were alive, would not survive long in those temperatures?
Mr. Miranda: Wasn't my business. I did what I was told. Look, man, you didn't cross the Cuomo brothers—if you did, bad shit would happen to you and your family. I have a wife and 3 kids to think about.
Rear Adm. Crandall: So you're saying with certitude that Cuomo was behind the orders?
Mr. Miranda: We knew who was calling the shots.
Rear Adm. Crandall: Where were the patients taken?
Mr. Miranda: There was a mass grave site dug on Hart Island. We drove to City Island, and people was waiting to unload the bodies and put'em on a ferry to Hart. I never touched a single one of them. All I did was drive.
Rear Adm. Crandall: In your deposition, you said you saw Cuomo at the unloading site, is that correct?
Mr. Miranda. I saw the bastard. Even snapped a pic on my phone.
Rear Adm. Crandall entered into evidence a photograph of Andrew Cuomo standing beside six men in HAZMAT suits who were unloading frozen corpses from the trailer and moving them onto the ferry.
Rear Adm. Crandall: Just a few more questions. Ballpark figure, how many persons did you transport between March and September of 2020.
Mr. Miranda: Thousands. And we wasn't the only one. We had five trucks going all the time.
Rear Adm. Crandall: And were you promised anything in return for your testimony today?
Mr. Miranda: No. I know what we did was wrong. But we were scared. Like I said, you don't fuck with the Cuomo brothers. I just pray God forgives me.
After excusing the witness, Rear Adm. Crandall instructed the tribunal to carefully read the documents and to thoroughly consider the testimony it had heard. The panel sequestered itself in an antechamber and deliberated for three hours before returning a verdict of guilty on all counts, recommending that Andrew Cuomo be hanged for his crimes.
Bill Gates Hanged at GITMO Ahead of Schedule
On Friday morning convicted murderer and Microsoft founder Bill Gates got a surprise wakeup call when U.S. Marines entered his Camp Delta cell and informed him that JAG had rescheduled his execution from October 5 to at once. Without giving a reason for the rescheduling, they told Gates an execution detail would soon arrive to escort him to newly erected gallows on GITMO's southern edge, near to where other Deep State criminals had met the hangman's noose.
"We built a new one just for you," one guard purportedly taunted Gates.
Gates refused a last meal, a GITMO source told Real Raw News, and an hour later, just as the sun peeked over the horizon, Gates was taken to a clearing where new gallows had indeed been built to accommodate GITMO's condemned.
Handcuffed at the wrists, Gates emerged from a Humvee kicking and screaming and accusing the military of betraying its own promises. "You can't do this to me. I have four more days. You lied to me! I want to speak to who's in charge here! I demand it," Gates crowed.
The execution detail led by Rear Adm. Darse E. Crandall of the U.S. Navy Judge Advocate General's Corps gave Gates unwelcome news.
"Stop throwing fits and go out like a man," Rear Adm. Crandall said. "Sentencing dates are provisional and conditional and subject to change without notice. You got an hour's notice. Keep up this nonsense and we'll sedate you—then hang you. Is that how you want to meet your maker?"
Unlike earlier Deep State executions, there were no civilian or political emissaries in attendance, only a small assembly of military brass, our source said.
Gates was steered to the platform, and a soldier whose uniform lacked nametags, rank, and insignia fitted and tightened a noose around Gates' neck. A Navy chaplain administered last rites, saying he hoped Gates could find salvation in the afterlife.
Rear Adm. Crandall asked whether Gates had any last words.
"I'm innocent of all charges brought against me," Gates said. "Melinda is a liar. I am a good man. I am charitable, and I've always obeyed the law. Yes, I was arrested in 1975, and again in 1977, for driving without a license and speeding, but those don't deserve a death sentence—"
"I asked if you had any last words. I didn't ask you to write a novel," Rear Adm. Crandall said.
He motioned to the soldier standing beside Gates. The soldier pulled a lever, and a trap door beneath Gates' feet swung open.
But something went wrong. His neck did not immediately snap; rather, he dangled in the air, his legs flailing wildly and his eyes bulging from their sockets as if to burst. A guttural, gurgling sound escaped his lips as his handcuffed arms tried in vain to grab the rope from which he was hanging.
"Rear Adm. Crandall's assistant asked if they should cut Gates down, but the admiral said no, that the sentence would be carried out despite technical difficulties. Gates hung there for about 4-5 minutes, alive, before strangulation killed him. They then cut him down, and a doctor said he was dead. Bill Gates is no more," our source said.
Real Raw News reached out to Paul Knoll, a Professor Emeritus at the University of Southern California and expert in medieval executions.
"A successful hanging is no simple task. Variables include the person's height and weight, and the drop distance, and those are taken into consideration when deciding the length of rope needed. If any of those variables are not calculated for, precisely, the hanging can fail and the victim can suffer a very long and painful strangulation," Professor Knoll said.
The Trial Before a Military Tribunal:
This follows on from Day 2 of the trial in NEW NEWS.
A military tribunal at Guantanamo Bay has convicted Microsoft Founder Bill Gates on charges including child trafficking, pedophilia, conspiracy, money laundering, murder, and public health endangerment—the conclusion of five days of heated testimony that repeatedly saw Vice Adm. John G. Hannink of the U.S. Navy Judge Advocate General's Corps square off against attorney David Baluarte.
The fireworks continued Wednesday morning as Vice Adm. Hannink offered into evidence additional proof of Gates' illicit ties to the vaccine industry. Documents obtained from Gates' personal server outlined how he in 2011 distributed vaccines "carrying serious side effects up to and including death" to 41,000 children in poverty-stricken India, after meeting "mild" resistance from vaccine distributors in the U.S. Gates claimed the vaccination granted absolute immunity against a strain of "super polio" that was ravaging the impoverished.
Rather than inoculate recipients against polio, the vaccine exacerbated it and left over 40,000 children crippled or dead. And while cases of polio indeed were on the rise, the mysterious "super polio" was pure fiction, invented by Gates and a consortium of international vaccine distributors. Gates even travelled to India to help administer the product, which was often given orally, as a sign of good faith.
"By his own documents, Gates and his people had waged a massive marketing campaign to convince the people of India that his "super polio" was resilient to current vaccinations and that only his product, which he personally endorsed, could stave off the imaginary, virulent strain. He had the audacity to handfeed his poison to innocent children," Vice Adm. Hannink addressed the tribunal.
Baluarte objected: "Let's pretend a moment that this court is just. Let's further pretend these outlandish tales are true. How, tell me, can an American military court prosecute for crimes against foreigners on foreign soil?"
"If all things were equal, that would be correct," Vice Adm. Hannink admitted. "But all things are not equal. American missionaries worked alongside medical staff in India. Some of those American missionaries had young children—children who took the Gates vaccine."
Six of six children, Vice Adm. Hannink said, developed complete and irreversible paralysis, followed by cerebral hemorrhaging and death within 90 days of inoculation.
Since the children were American citizens, born to American parents, the military had authority to prosecute Gates for their deaths, as is stipulated in the Insurrection Act of 1807, which Donald J. Trump activated prior to leaving office.
"Gates' diabolical ventures didn't stop with India," Vice Adm. Hannink told the 3-officer panel. "Four years later, he repeated his so-called humanitarian mission in the Democratic Republic of the Congo—that time claiming he'd developed a cure for HIV. And while we can't prove any Americans died of that drug, we know at least 27,000 Africans did—and this all points to motive."
Vice Adm. Hannink pivoted to more current events, questioning Gates' relationship to Dr. Anthony Fauci.
"You met privately with Fauci five times, at his home and yours, between December 2019 and July 2020. Your own documents discussed 'donating' tens of millions of dollars to pharmaceutical manufacturers in exchange for getting 10 times your 'investment' back once vaccines were marketed. In your own words, Fauci approved of the idea. If you're such a philanthropist, why were you expecting kickbacks?" Vice Adm. Hannink said.
Gates' lawyer instructed him to not answer the question.
"And did you not discuss placing what you referred to as a 'nano-centric biometric recorder' into vaccines—a chip, as it were, that would send biomedical data of recipients back to the vaccine manufacturers and to the NIH and to the CDC without the recipient's knowledge?" Vice Adm. Hannink went on. "This invasion of privacy—and we are working to determine if this took place and the scope—is just another of example of Gates' madness.
We believe the Office of Military Commissions has offered enough prove to convict the accused and sentence him to death. But that decision is in your hands," he told the 3-officer panel.
The officers needed not one minute to reach a unanimous decision; they found Gates guilty on all charges and asked that he be hanged for his atrocities. Vice Adm. Hannink set an execution date of October 5, 2021.